麒麟网2注册:Gasgoo Daily: WM Motor M7 completes extreme weather test under
With Gasgoo Daily, we will offer daily important automotive news in China. For those we have reported, the title of the piece will include a hyperlink, which will provide detailed information.
WM Motor M7 completes extreme weather test under -30℃
WM Motor's first sedan, the M7, has finished extreme weather tests under -30℃. The vehicle's energy consumption resulted in 17kWh/100km. The car can heat up to a comfortable inside temperature in 17 minutes, with the AC consuming less than 10% of the energy. Moreover, the M7 can be charged from 30% to 80% in half an hour.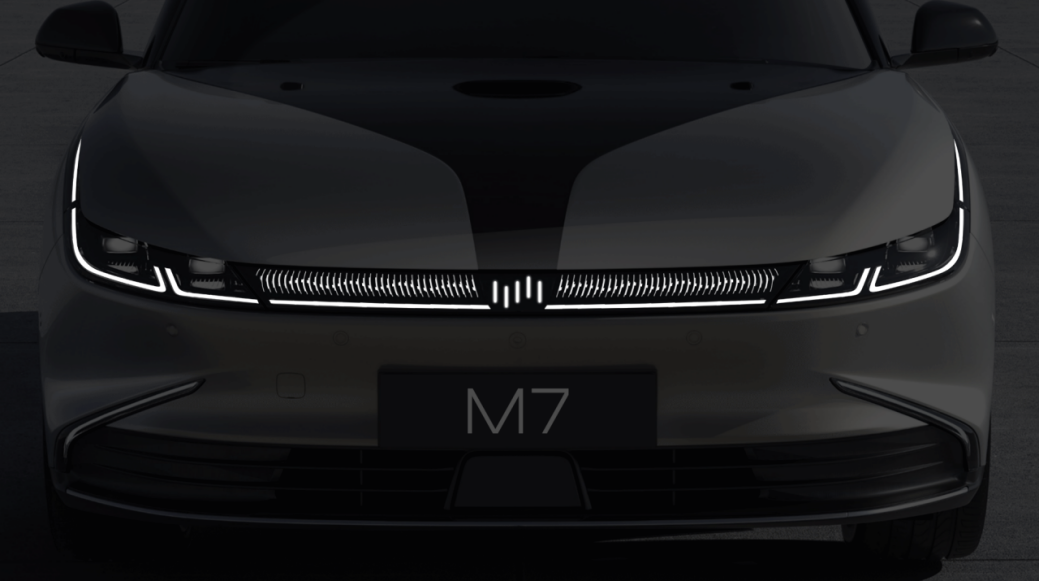 WM Motor M7; photo credit: WM Motor
China to promote battery-swapping technology nationwide

Ten Chinese government departments co-issued an opinion of application promoting the EV charging infrastructure service, enhancing battery-swapping technology in the country. The opinion encourages the industry to develop new charging technologies, including wireless charging and crew-less automated charging. By the end of the 14th Five-Year Plan, the network should be able to accomodate at least 20 million EVs.
Shanghai encourages intelligent V2X pilot application in logistics, transportation
The municipal government of Shanghai stated that the city welcomes more companies in the freight delivery, short-distance transportation, intelligent buses, maintenance industries to adopt intelligent connected vehicle tests, with moderate fee allowed. The city focuses on constructing an innovative smart transportation system.
GAC Group's component arm builds semiconductor joint venture with CRRC's subsidiary
GAC Component Co., Ltd., whose majority shareholder is GAC Group, and Zhuzhou CRRC Times Semiconductor Co., Ltd. have set up a semiconductor joint venture dubbed Guangzhou Qinglan Semiconductor Co., Ltd. (called "Qinglan Semiconductor" for short), representing the first IGBT investment project in South China, GAC Group said on Jan. 20 via its WeChat account.
China's Black Sesame Technologies, MAXIEYE to promote ADAS localization
China's chip developer, Black Sesame Technologies, reached cooperation with local ADAS developer, MAXIEYE, to build advanced autonomous and intelligent driving products.
New energy passenger vehicles helps carbon emission cut by 15 mln tonnes per year in China
The use of the new energy passenger vehicles currently running on roads in China can result in around 15 million tonnes of carbon emissions cut annually compared to that of traditional oil-fueled passenger vehicles, China's governmental agencies including National Development and Reform Commission and Ministry of Commerce said on Jan. 21 at a press conference.
Dongfeng Motor to sell Stellantis shares for €732 million to recover
Dongfeng Motor Group (DFG), the Hong Kong-listed subsidiary of Dongfeng Motor Corporation, announced its decision to sell €732 million worth of 40,000,000 Stellantis shares through DFG's subsidiary DMHK.
NIO launches 800th battery swap station via cooperation with IKEA
Chinese NEV startup NIO announced via its WeChat account its 800th battery swap station was launched on Jan. 21 at IKEA Hangzhou store.
Geely Auto, Renault sign framework agreement to launch new car lineup for South Korea
Geely Automobile Holdings Limited ("Geely Auto" or "the Company") on Jan. 21 signed a framework agreement with French automaker Groupe Renault to launch an all-new vehicle lineup for the South Korean market, according to Geely Auto's announcement.
Geely said to acquire local handphone maker Meizu
After announcing its foray into the smartphone field, China's automaker Geely is reportedly planning to acquire local smartphone company, Meizu, on January 21st.
VOYAH's 10,000th vehicle rolls off line, new sedan model coming in 2022
On January 21st, Dongfeng Motor's high-end EV brand, VOYAH, celebrated its 10,000th vehicle rolling off the production line at the brand's 4.0 digital factory.